OUR LASER EXPERT & HEALTH PROFESSIONAL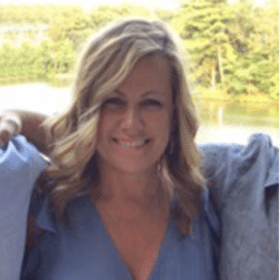 Emily Livesy is a Registered Nurse with a Bachelor of Science degree in Nursing. She is also a Certified Laser Technician. She gained her nursing experience at UW Hospital and Clinics as a Cardio Thoracic Transplant Coordinator, a floor nurse and a Procurement Coordinator for the UW Organ Procurement Organization.
Following that, she worked as a laser technician at Madison Vein and Laser for 11 years.
Emily is an experienced health professional and certified laser technician. Through hands-on experience and extensive hours of education, she has learned learn how to assess patient skin, determine laser settings, and give excellent treatments.
Tattoo removal is what we do, all day, every day. It's our specialty, not a side job.